Pamela Holliday
Paralegal

/Practice Manager/Director

Pamela has a legal background, having spent more than 20 years in the field. Her experience covers family law, criminal law, litigation and property. Her compassion and sense of fair play enables her to contribute a significant assist to your needs. She will work with you to uncover all the information required for detailed, accurate advice. Her aim is to ensure that you have all the tools at your disposal so that you can make a fully-informed decision. You will find her caring, flexible attitude a great bonus during a stressful period in your life.
Expertise:
Family Law
Conveyancing (Refinancing)
Civil Litigation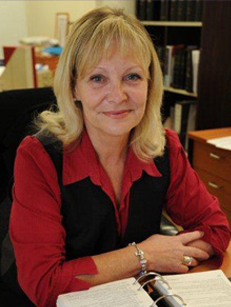 Charlotte Boyd
Solicitor

/Director

After an initial career in nursing, Charlotte turned her hand to another profession – that of law. Her experience in the caring profession gave her the empathy and the understanding that should be so important in Family Law. This is a time of great pressure and unreasonable stress, so Charlotte's understanding of your situation is crucial to her success in getting the best possible outcome. You can speak to her with confidence and honesty.

Charlotte also has experience in the area of Personal Injury, including Workers Compensation matters.
Qualifications:
Bachelor of Laws
Bachelor of Nursing
Memberships:
Law Society of New South Wales
Family Law Section of the Law Council of Australia
Women Lawyers Association
NSW Nurses & Midwives Association