Tracey Cornwall
Director/Principal Solicitor
Tracey Cornwall has joined Aaron Legal as a Director and Solicitor. Tracey comes to Aaron Legal with a wealth of experience working in and around NSW courts. For the first 28 years of Tracey's career she worked for the Office of the Director of Public Prosecutions as both a Solicitor and Administrative Manager. As a result Tracey has a specialised background in understanding criminal law. Tracey's experience working as a Prosecutor has given Tracey the strength and understanding of how to assist people who are experiencing acute stress and trauma.  Tracey's experience is reflected in the caring and compassionate way she deals with people who are undergoing a stressful time in their life.
Having been a Prosecutor Tracey brings a tactical edge in representing people charged with a crime and is able to represent clients at both the Local and District Court. Tracey also has particular experience in District Court appeals.
Tracey is excited to be practising in the Hawkesbury, she was raised in the area and continues to reside here with her family and is pleased to be returning to work in her hometown.
Tracey is committed to helping people in the Local area with their legal needs at a reasonable cost and as a local she particularly understands the needs of those in the Hawkesbury.
Qualifications:
Memberships:
Law Society of New South Wales
Family Law Section of the Law Council of Australia
Women Lawyers Association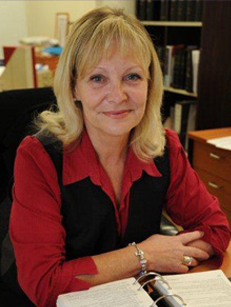 Charlotte Boyd
Solicitor
After an initial career in nursing, Charlotte turned her hand to another profession – that of law.
Her experience in the caring profession gave her the empathy and the understanding that should be so important in Family Law. This is a time of great pressure and unreasonable stress, so Charlotte's understanding of your situation is crucial to her success in getting the best possible outcome.
You can speak to her with confidence and honesty.
Qualifications:
Bachelor of Laws
Bachelor of Nursing
Memberships:
Law Society of New South Wales
Family Law Section of the Law Council of Australia
Women Lawyers Association
NSW Nurses & Midwives Association